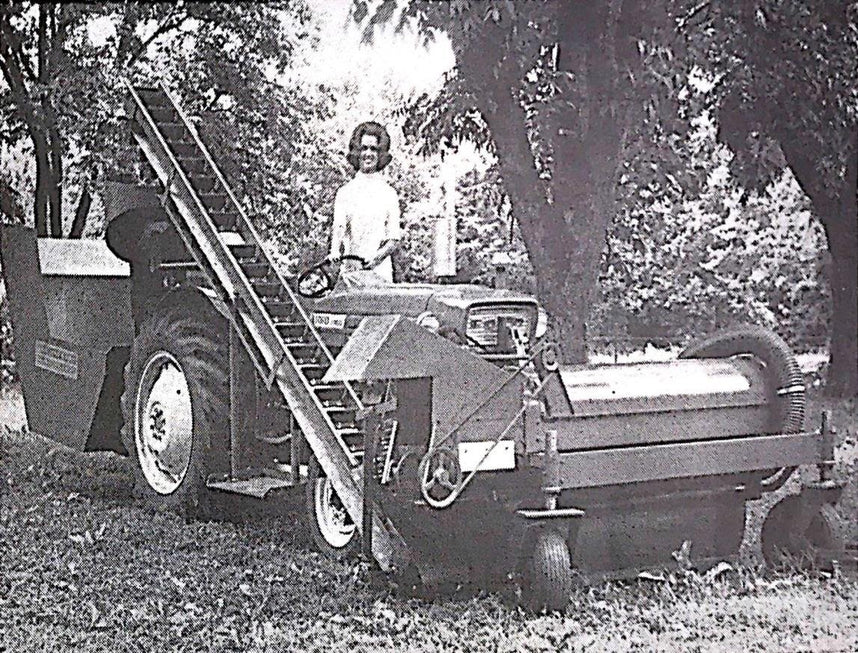 PICK UP PROFITS!
C/M-G RED SQUIRREL
MECHANICAL NUT HARVESTER
Harvest your pecan crop quickly and economically with the RED SQUIRREL. These special features make it possible:
Pick up from windrows or as they fall.

Patentable hitch keeps head in continuous ground contact.

Maneuverable, rugged, trouble-free, ECONOMICALLY PRICED.

60"wide model 6010 to apply to existing tractor shown ... model 4210 self-propelled 42"wide unit available.

C/M-G NUT CLEANER also available.
MECHANICAL HARVESTING DIVISION
PRATTVILLE
ALABAMA 36067
TELEPHONE:
205 365-8811
CABLE CONGINCO
a division of 
FULTON INDUSTRIES, INC