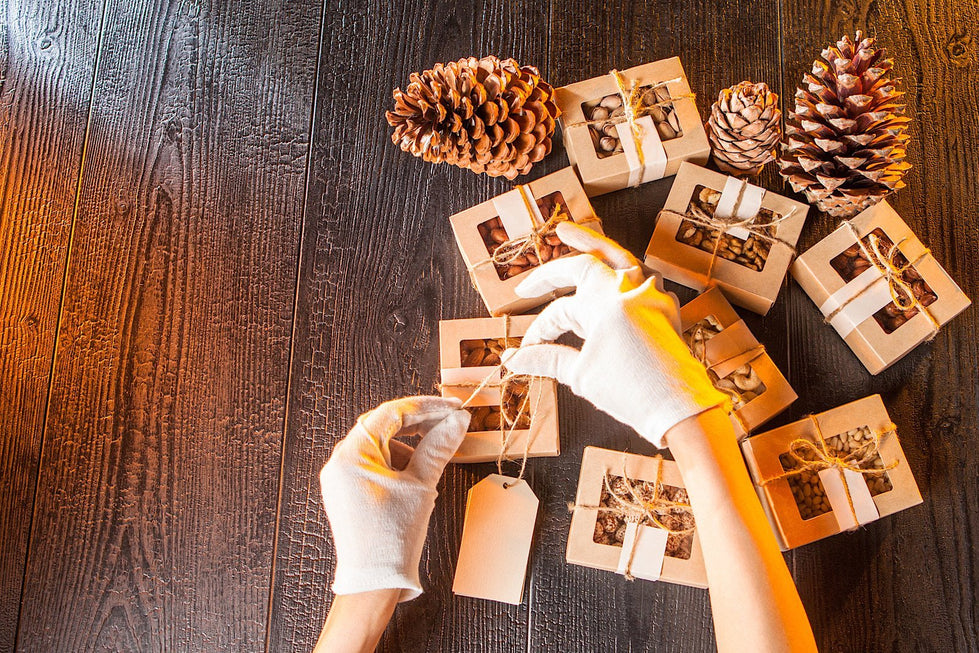 Christmas is just around the corner. It is that time of the year, where all of us want to get cozy in our warm bed and enjoy the goodies and treats we get on Christmas. The festive season gives everyone a chance to celebrate the happiness and the good things in life. We exchange gifts with our friends and family, trying our best to present something that adds great value to their life. 
If you run a business or lead a team, Christmas Eve marks the perfect occasion for appreciating their efforts. Presenting corporate gifts to clients is also a great way to strengthen ties with valuable stakeholders. 
Best Christmas Corporate Gifts
Choosing corporate gifts for Christmas can be tricky because there are so many choices available. Every year, businesses and company officials look for new and interesting ideas to present unique corporate gifts to their clients and customers. 
Here are some useful ideas that you can use to choose the best corporate gifts for Christmas. 
Gift Cards
Gift cards are always the top choice for any business to reward its employees or clients. Choosing a flexible gift card for your teams or clients reveals the human side of your company. The best thing about gifting prepaid cards is that the recipient has the freedom to get anything of his/her choice. 
A Christmas Gift Hamper
Raise the bar with a gift hamper. Small gift hampers could be in the form of a gift basket or a Christmas sack, filled with goodies or chocolates. Another great idea is to give a pecan gift basket or tins to give a nutritious holiday treat to your employees and clients. 
Chocolates
What is a Christmas celebration without chocolate? If gift cards and gift baskets seem too much for your company, go for heavenly chocolates that remain one of the most popular corporate gift items. You can choose from unlimited choices to prepare a mouth-watering pack of chocolates. 
Another unique and power-packed corporate gift for your employees is a bag of Caramel Pecan Caramillicans that everyone is sure to love. The caramel pecans are rich in butter, and you can order them in a fancy box to surprise both children and adults. Another way to add chocolate to your corporate gift items is to order dark chocolate cupcakes topped with pecans for wholesome goodness. 
Christmas Sacks 
Santa Christmas sacks are fun corporate gifts containing goodies, treats, fun messages, best wishes, and a small brochure of your services. You can customize these sacks to make it more appealing to employees or clients. 
Gift Baskets
Another traditional yet classy corporate gift idea is to present a gift basket to your most valued employees and customers. While you can add anything to this basket, sweet and salty munchies are always a hit. Add crunchy and roasted pecan nuts, or go for a pecan gift basket that presents a selection of roasted varieties. Keep it spicy, sweet, or both to make it appealing for everyone. 
Buy the Best Corporate Gifts from Millican Pecan 
If you want to explore the high quality and corporate nutritional gifts, explore a wide selection of blends and flavors. You recipients will always remember these unique gifts. 
Sources
https://blog.hubspot.com/sales/client-gifts
https://www.thebalancesmb.com/the-8-essentials-of-corporate-gift-buying-2951786
https://millicanpecan.com/collections