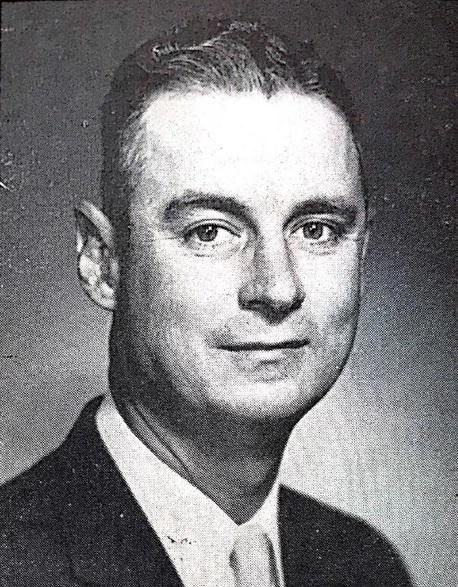 J. Taber Shelton was born February 28, 1926, in Brownwood, Texas, Brown County. His early life was spent in Luling, Texas, where his father, Jack Shelton, was manager of the Luling Foundation Farm. He then lived at College Station, Texas, where his father was Vice-Director of the Agricultural Extension Service and in Houston, Texas, where he graduated from Lamar High School.
He graduated from the A&M College of Texas in 1950 with a B. S. Degree in Agriculture. He spent four years in the United States Marine Corps, attaining the rank of First Lieutenant. His home is in Gonzales County where he is devoted to general farming and livestock raising. He and his brother, David S. Shelton, operate a 300 acre native pecan bottom.
Taber Shelton is president of the Gonzales County Texas A&M Club and chairman of the A. S. C. County Committee. His wife is the former Miss Janet Robertson of Gonzales. He and his wife are members of the First Baptist Church. The Sheltons have two children, John Taber, Jr., and Richard Robertson. This family represents the sound, young, active leadership that is needed by agriculture during these times when so many people of their age and qualifications are going into industry.