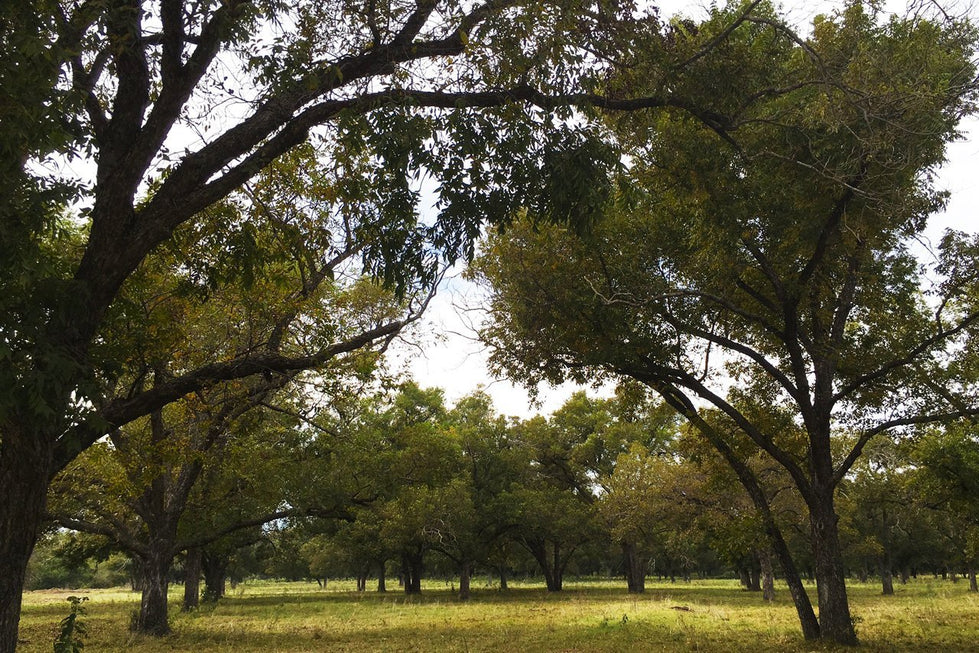 Most of the time you will read about pecan orchards and you can tell that the minds that formulated the words came from a man. Of course, I love to listen to my husband talk about life in the pecan orchards because his eyes light up and his voice reflects passion. But I wanted you to see what a pecan orchard looks like from the eyes of a woman.
When I walk through our pecan orchards it brings me to a romantic place. After all, when we were dating, my husband and I enjoyed our first picnic together under the shade of his great-great grandfather's pecan orchard. This historical orchard was planted in the 1880's. It's magnificent trees still produce the fruit of his labor to this day. And as I stroll through the orchard my mind often wanders back in time as I imagine five generations taking the same steps that my feet currently take.
Family in the Pecan Orchards
I can picture them picking pecans by hand as they used to before sophisticated machinery was invented. The pecan orchards are also a place that makes me reflect on the family that I have become a part of. I remember my very first experience of harvesting pecans. It was my first Thanksgiving to celebrate with Winston and we joined his family in the pecan orchard. My job was to help pick the pecans on the sorting table with about four other people. The rest of the family dispersed on tractors to conquer the other required tasks. It's been a family effort for a long time. I love that!
Today my daughters and I had some friends over to our house. After lunch, we hopped on the four-wheeler. Our destination – the pecan orchards. It was our friends' first time to see it. What a great pleasure it was to see the amazement on their faces as we rode around. Of course, I recognize their expressions. It's the same expression I had when I first experienced the orchard in the fall of 1997.