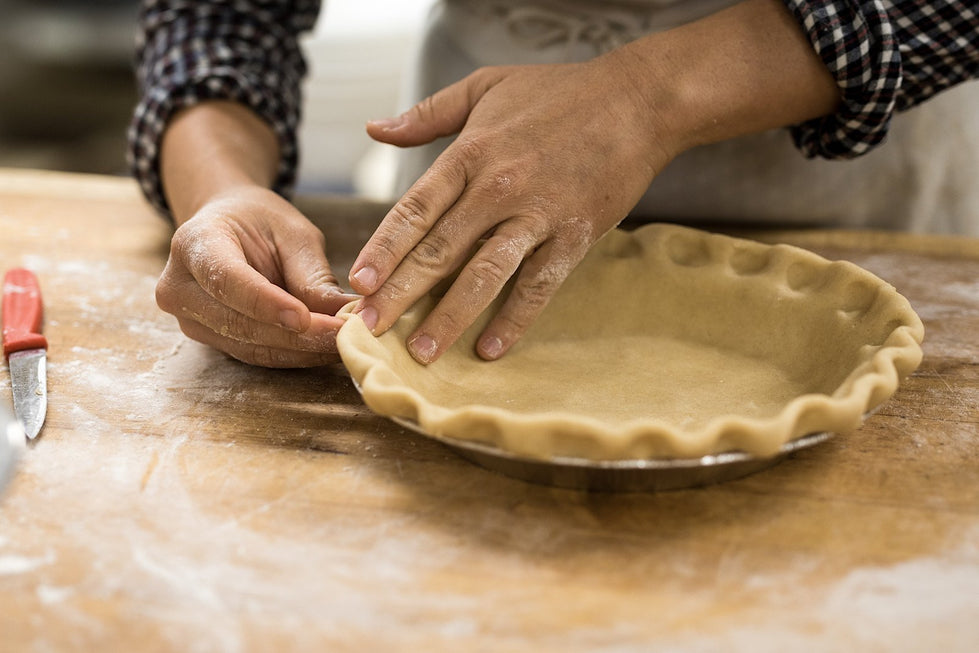 Whoever first uttered the phrase, "Easy as a pie" was surely talking about a pecan pie. After all, there is still a traditional pie we're yet to come across that can outdo pecan pie in its deliciousness. Everything about making this delicious dessert is easy, from the pecan pie crust to the filling. Even when you're doing all of it from scratch in the first attempt, you'll feel like a pro as if you've been doing it for years.
Moms always have classic recipes and following one of theirs is a recipe for success. In this article, we'll teach you a mom's classic recipe for making pecan pie crust from scratch. 
Ingredients:
Ingredients you will need for this wonderful dish include:
1 cup of pecans- halved

1 cup of pecans- quartered

½ cup of pecans- crushed finely

A pinch of salt

3 tablespoons butter- melted

¾ cup brown sugar- light

2 tablespoons of corn syrup- dark 

¾ cup corn syrup- light

3 eggs- beaten

4 tablespoons of ice cold water

½ cup butter- chilled

2 tablespoons white sugar

½ teaspoon salt

1 ½ cups of all-purpose flour
Method:
To prepare your crust, combine white sugar, salt and flour in a medium-sized bowl. Cut the chilled butter into your flour mixture and then combine till you form coarse crumbs. Start sprinkling water gradually over your dry mixture and stir together until you form dough that is good enough to form a ball. 
Then spread flour over your rolling surface and with your rolling pin flatten your dough ball. Remember, your pie shell must be an inch larger than your pie dish. Once you have lined the pie dish with shell, you can refrigerate it till you prepare the filling and then pop into the oven. 
https://www.allrecipes.com/recipe/18433/irresistible-pecan-pie/