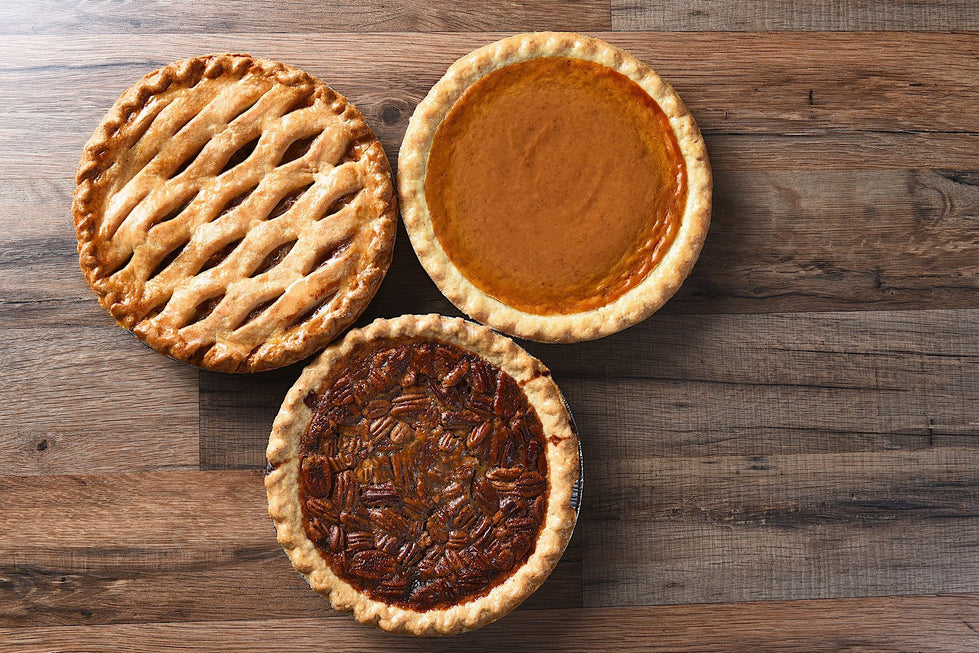 What is the most Popular Thanksgiving Pie in America?
The popularity segment depends on many things about a pie. A thanksgiving pie may be popular for its ingredients, price, and taste, or maybe the brand name.
Likewise, on Thanksgiving Day, Texas pecan pies are trendsetting pies. You will find them on all thanksgiving dinner tables. It's a crowd favourite dish. Let's see what makes it so delicious and popular.
Texas Pecan Pie
What you need for this popular pie
You should need 1 cup of all-purpose flour, 3 tbsp. Coldwater, 1/3 cup shortening, and ¼ tbsp. salt. For filling you need 1.25 cup chopped pecans, 1 cup 1 tbsp corn syrup, 3 eggs, ½ cup plus 1 tbsp sugar, vanilla extract, and salt.
How to get Texas Pecan Pie
Mix flour and salt, cut in shortening until it looks crumbly. Thereafter, gradually add water and keep tossing it with a fork until balls start forming. 

In the meantime, you hear the oven up to 350° F.

Now roll out the dough to a fit pie plate, ideally it should be a 9" plate. Shift crust the pie plate and trim the crust to 1/2" inside the plate. Sprinkle chopped pecan and set it aside.
In a bowl you can mix and beat the corn syrup, eggs, sugar, vanilla, and salt until a paste is ready. 

Pour the mix over pecans and bake it for 50 minutes. Cool it on a wire rack. 
It's a unique way to celebrate Thanksgiving Day, with all style and grace you can organize in a single dish. It's a traditional dish, everyone would love to have a bite of it.
Conclusion
This is an extraordinarily rich pecan pie you will love to offer your family and friends on coming thanksgiving eve. A great way to check their taste buds for a dessert.
References
https://shop.goodecompany.com/brazos-bottom-pecan-pie-in-a-wooden-box/
https://www.tasteofhome.com/recipes/texas-pecan-pie/