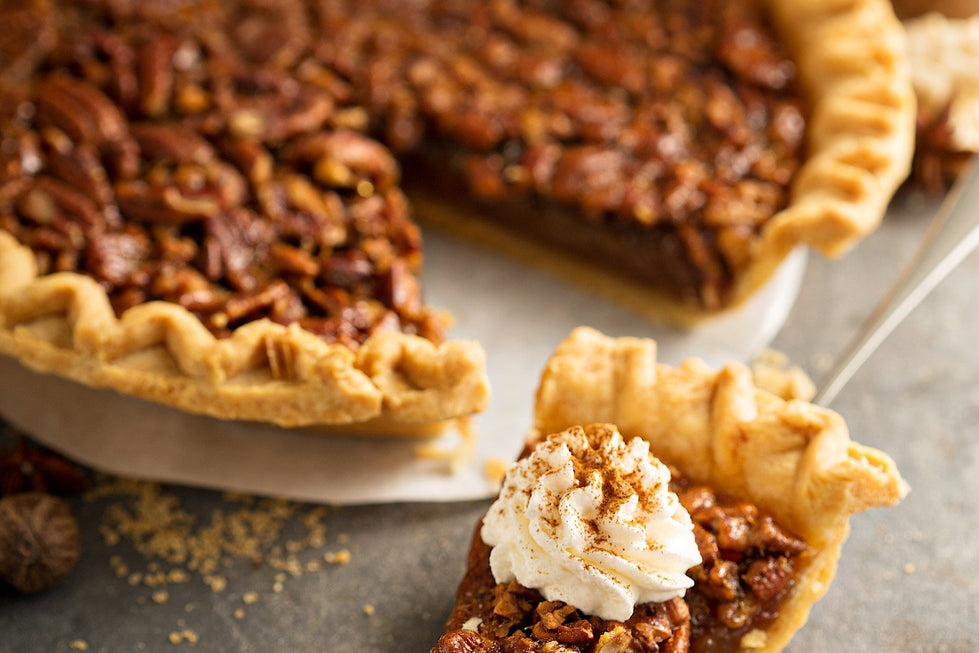 Pecan pie recipes typically call for using a decent amount of corn syrup, however, there are alternatives you can use. The combination of how you use the substitution will impact the sweetness of the pecan pie. Do not worry, even with the different options, your pecan pie will still be just as delicious. 
Corn Syrup Alternatives
When focused on making a pecan-rich pie, experimenting with the alternatives to corn syrup is the best practice. If you are not sure whether the pie will taste just as good, why not prepare several versions? For a nutty or earthy flavor, consider substituting maple syrup or brown rice syrup instead of corn syrup. If you want something sweeter, try out the agave nectar or cane syrup. Regardless of which syrup alternative you use, remember to use the maximum amount of pecan nuts to get the full spectrum of pecan flavors in your pie.