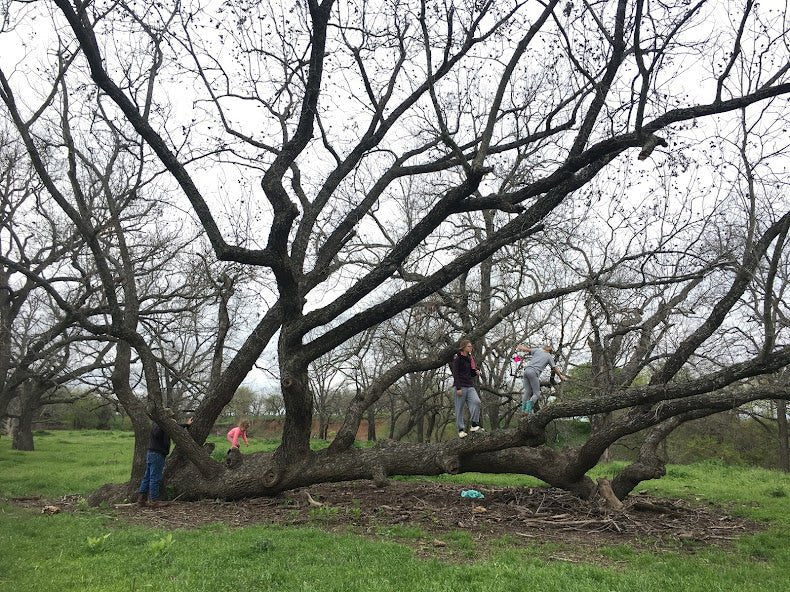 Henry F. New, County Agricultural Agent Guadalupe County, Seguin, Texas
The Seguin pecan variety was formally known as the Klein variety. The Guadalupe County Pecan Growers Association suggested the name change because, among other reasons, there is another pecan with a similar name. The change was therefore made to avoid unnecessary confusion.
Habit of Growth: It is a western type tree with full foliage. The tree has a large bearing surface because of its wide branches or water sprouts. The tree normally begins vegetative growth one to two weeks later than Success trees but leaf drop occurs at about the same time for the two varieties. The shape of the pecan tree is usually uniform and well balanced. The tree normally grows faster than adjacent trees and since it is slow to produce vegetative growth it seems that it is relatively free of casebearers.
Bark Characteristics: The bark is normally smooth and grayish-white to white in color.
Productive Capacity: The Seguin variety will produce 100 per cent more pecans than Success trees of the same size on the same type of soil in the same orchard.
Disease Susceptibility: The tree seems to be more tolerant of diseases that affect other varieties in the same area.
Parent Tree: The parent tree is located on the Nolte-Starke pecan grove on the Gudalupe River approximately three miles east of Seguin. Although the tree was propagated in 1858 by Mr. Fred F. Klein, thus being 100 years old, it is still producing pecans.
Kernel Quality: The depth of the dorsal grooves and ventral sutures of the kernel are about normal. The kernel percentage of 52 to 53 is about the same as that for Success. The pecan kernel is oily, firm, and yellow in color. About 46 nuts are required to weigh one pound.