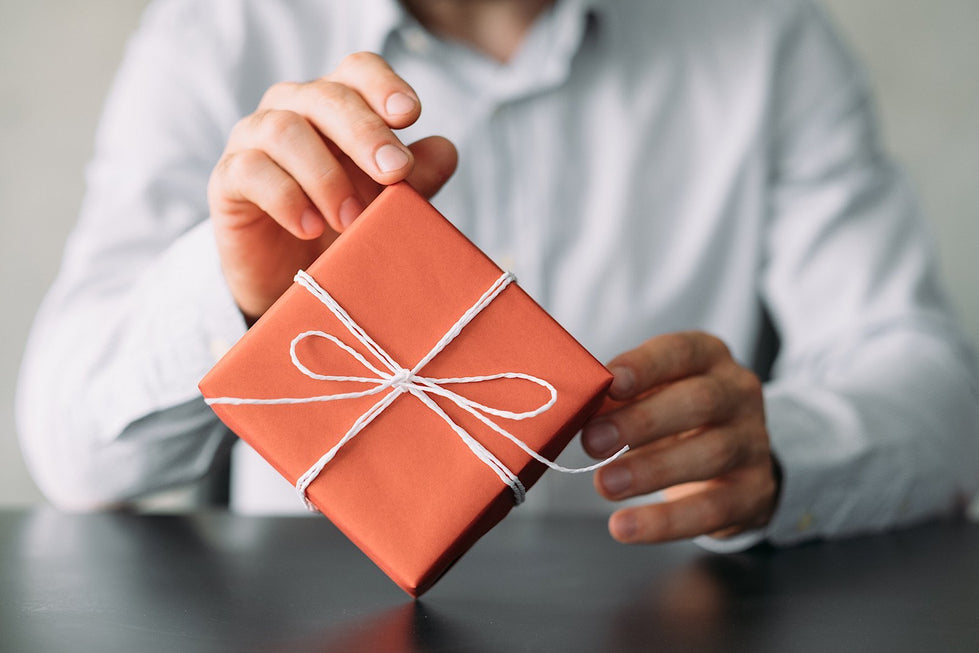 Best Thank You Corporate Gifts – A Millican Pecan Special
The Millicans
1When it comes to choosing the best corporate gifts to thank your business circle, then go for the best. Millican Pecan offers a delicious and cracking variety of roasted pecan as gifts.
Yes, you can find pecans in all possible edible forms. It's a wonderful way to present those as corporate gifts, something that your customers and clients would remember for a long time.
Pecan Divinity - Gift Box
Pecan divinity comes in a rectangular gift box –it's an edgy and sharp-looking box with a window-cut on its top. Millican Pecan offers it in half-pound packing, containing 6 delicious pieces.
You will find Pecan Divinity in small handmade batches. Its taste is divine, and you will find it melting inside your mouth.
They offer this product in boxes and on a standalone basis as well. It makes for the perfect thank you corporate gift.
Dark Chocolate Caramillicans - Gift Box
These Dark Chocolate Caramel Pecan Caramillicans are favorites among sweet lovers. You may choose this for those who have a knack for delicacy and elegant, nutritious food taste.
It's an ideal gift option for high-profile corporates.
These chocolates come from a mix of butter-rich caramel and pecans, with a topping of dark chocolate to enhance the taste, as the name suggests.
It comes in half-pound packing with 12 pieces of mouthwatering dark chocolate pecan caramillicans –it's a treat to satisfy your chocolate cravings.
Milk Chocolate Pecan Clusters - Gift Box
You will find milk chocolate pecan clusters in beautiful gift boxes weighing a half pound, and the standard pack containing 6 crunchiest pieces, all in individual round packing.
They prepare it with fresh pecans, right out of their own farms. Then they mix them with milk chocolate to serve the most delicious chocolate treat. It's a perfect thank you corporate gift for those who value traditions and love to enjoy heavenly desserts after a meal.
Get Crackin Basket
If you are looking for a stylish corporate gift, then go for this handmade 5-pound basket from Millican Pecan. It's good for those corporate clients who want to thank their employees, clients, or business partners.
They offer this crackin basket with raw-pecan nuts; they use farm pecans from their own Pecan Orchards. Besides, you will find the addition of a papershell pecan, a Texan Sheller, and a goodie getter in this gift basket. The shelling and the cracking tools will help you a great deal to shell out the pecan halves with ease. Moreover, this basket is re-usable.
This delicacy is completely sugar-free and does not contain gluten and salt.
Texas Pecan Pies (12 ea of 4" pies)
This gift pack is more elegant, offering 12 pieces of pies, each 5.5 oz, and the size is really handy for its 4-inch diameter.
You may find it a multi-occasion gift for the corporate sector, special friends, and close family members as well. It satisfies everyone's taste delight, as each piece is topped with orchard-fresh pecans. The filling is heavenly, and you can't resist having more.
There are not many desserts to match this old-fashioned Texas Pecan Pie. It's, for sure, a taste apart.
Conclusion
Millican Pecan harvests its own pecans, and its products offer a taste that is hard to resist. Next time, choose any of the thank you corporate gifts mentioned above to leave a lasting impression.