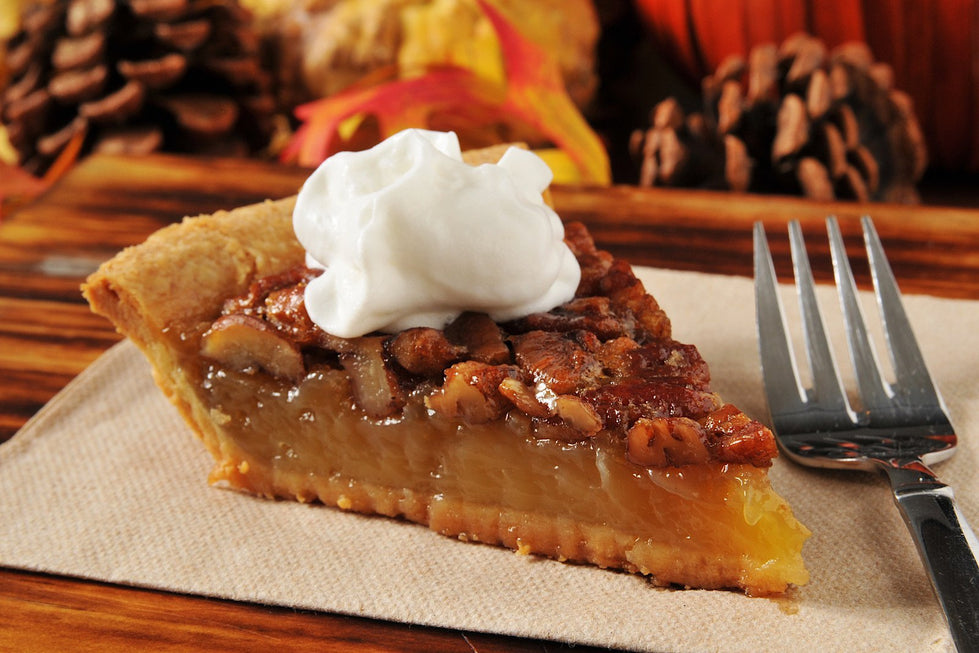 After cooking foods or baking desserts, it is strongly recommended that you allow them to come to room temperature before refrigerating or freezing them. This is because placing any hot or warm food items in one's freezer will change the temperature of the space, causing possible thawing and re-freezing of the surrounding foods. This slight change to the food around it could cause changes to the texture and taste, as well as create a breeding ground for bacterial growth. 
The USDA also recommended keeping food out of the danger zone. This zone means between 40 degrees Fahrenheit and 140 degrees Fahrenheit. Essentially, you must keep hot food hot and cold food cold. Allowing food to sit out at room temperature leaves it in the danger zone, however, you should not leave it out for longer than two hours. 
Don't Forget To Eat Your Leftovers
If you chose to freeze it, the pecan pie could last in the freezer for 3 to 4 months. However, if you purchased the pie instead of making it from scratch, you should defer to the store or venue you got it from. Preservatives are often used in pre-made pies. It could have different instructions for proper storage, which means it may last even longer in the refrigerator or freezer. 
The proper steps for freezing a baked pecan pie include: 
Allow the pecan pie to completely cool and place it in the refrigerator

the filling must solidify and become firm before switching it to the freezer box

Make sure the pie is on a flat, even surface to allow the filling to evenly firm

This process could take between 2 or 3 hours

Wrap it tightly in plastic wrap or aluminum foil

Try doubling up on the plastic wrap and then wrapping it in aluminum foil to ensure airtight storage. 

Put it in a freezer-safe ziplock/zip-top bag or airtight container

This step is recommended if you plan on keeping it in the freezer for the maximum storage time