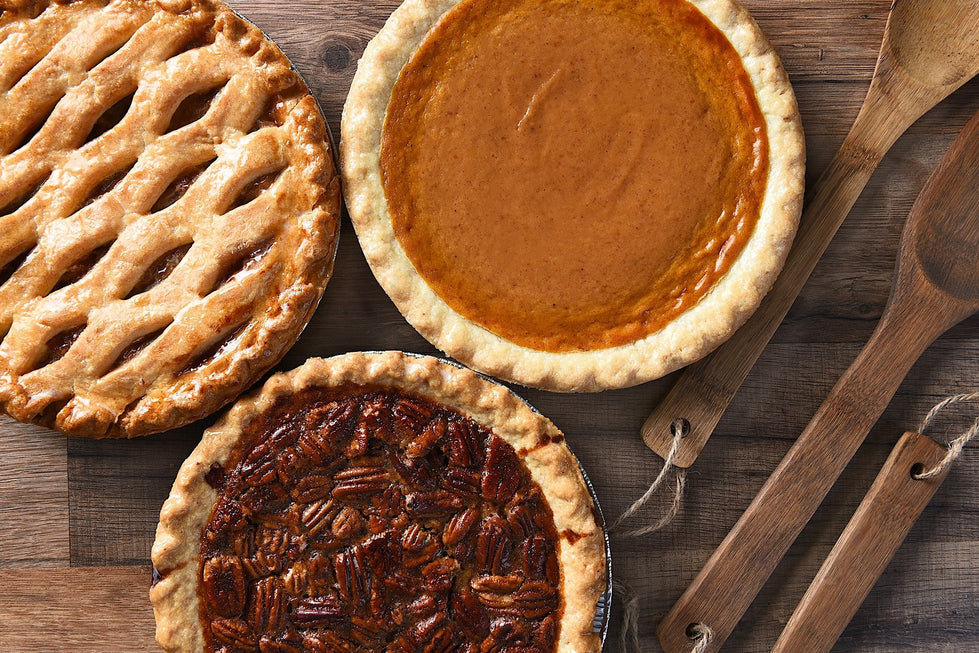 Thanksgiving dinner is incomplete without Roasted turkey, cheddar mashed potato, wine, and other classic and traditional treats, especially rich, smooth pies. 
What makes Thanksgiving more exciting and joyous is the variety of pies that you enjoy to satisfy your cravings. From Chocolate cream pies pecan pies to pumpkin pies and cranberry pies, you can choose any filling that you like. So, why not pick the most popular pies of them all for Thanksgiving?
What Are The Most Popular Pies for Thanksgiving?
When it comes to this classic dessert, pecan pie and pumpkin pie are the two most popular of them all. 
Both of them have a buttery, crumb crust that no other pie can beat. You can serve them with ice cream or whipped cream. What's more, these pies offer a mouthwatering and flavorsome range of toppings.
But when you have to choose one to enjoy Thanksgiving eve with your family and close friends, pecan pie wins the hearts. 
What's In Pecan Pie?
The name tells it –Pecan pie packs a nutritional punch and features pecans as the star ingredient besides sugar, eggs, and some delicious syrup (mostly maple syrup, molasses, or honey). The primary reason pecan pie is becoming popular is its perfect and unique blend of sweetness and tastiness. 
How to Make Pecan Pies?
A pecan pie baked to perfection is not a challenging task. Making the sweet and crunchy filling for a delicious dessert is surprisingly easy. We must say the simple recipe is what makes it a go-to dessert. 
Bake Your Own Pecan Pie
Beat the butter, sugar, corn syrup, eggs, and salt in a bowl. Add pecan to your mixture, and pour it onto a baking pan. 
Keep it in your preheated oven at 375 °F, and leave it for 35 to 45 minutes. Make sure the center of your pie is completely set. If you want a gorgeous-looking pie, then cover the edges with foil strips after 15 to 20 minutes of baking. This way, you can keep the corners light brown, making it look like an expert's creation. 
It's time to let it cool for 30 minutes, then refrigerate it for at least 2 hours so that it gets chilled. And, yes, of course, if there are any leftovers, you can refrigerate them afterward. 
Take Away
So, are you ready to serve the perfectly baked pecan pie with rich flavors and smooth texture on Thanksgiving dinner? 
Just make sure to avoid making it too sweet if you are planning to garnish slices with ice cream or whipped cream. It will become a disaster, as having balanced sweetness and crunchiness is the key to making a wonderful pecan pie.
Sources
https://www.pillsbury.com/recipes/easy-pecan-pie/5c4d96b6-8173-4ad7-be2b-ee26ada91eb8
https://www.rd.com/article/americas-favorite-thanksgiving-pie/
https://www.carterbloodcare.org/pumpkin-pie-vs-pecan-pie/