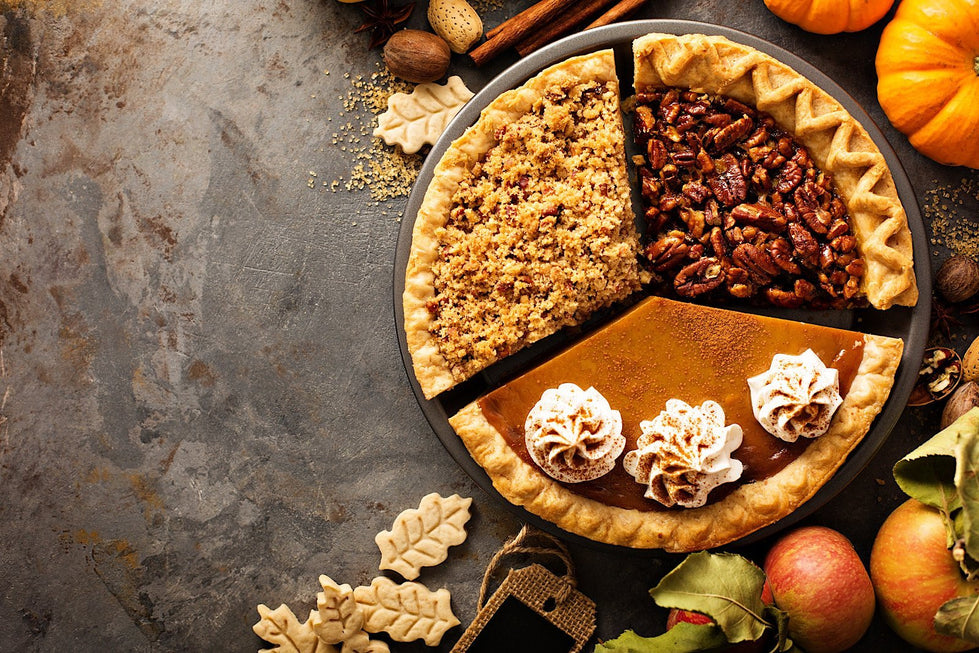 While Turkey is the prime dish known for thanksgiving, there is dessert too.  It will complete your craving for food and the genuine spirit of the occasion. Let's see what is the most popular dessert for thanksgiving.
Popular Dessert
Mini Texas Pecan Pie
It may be a no-brainer to find another dessert if you can get a special and festive Mini Texas Pecan Pie. 
Its ingredients are simple and easily available. It includes corn syrup, eggs, margarine, pecans, cornstarch, flour, and vanilla.
The size
Its size makes it a sizeable bite to the taste and flavor in one bit. Each pie is 5.5 oz, and 4 inches in diameter.
Freezing and serving option
You can prepare this pecan pie well in advance and freeze it for up to three months. 
If you want to have its best taste, then serve it warm. Heat it in over at 300 degrees for 3-4 minutes.
Tradition
It's a unique family biz recipe, you can offer as the best dessert. It's gaining popularity with Americans like wildfire. You can share it with friends as gifts or present them at dinner as the most delicious dessert.
It's mimicking old-fashioned pecan pie that comes from best pecan and refreshing plus tastiest ingredient. This dish has already captured headlines by getting an entry in best food magazines like Appetit magazines. It's hard to replace a traditional pecan pie as dessert. 
Filling factor
Its filling carries its popularity with a mix of fresh pecans and smooth feelings urging you for another bite. This pecan pie will surely offer you the rich history and a great deal of presence at your special evening dinner.
Conclusion
Mini Texas pecan pies would be ideal for your next Xmas and Thanksgiving Day. It's a great and idea for a tasty and attractive dessert presentation on any thanksgiving.
References
https://www.texasfood.com/Millican-Pecan-Co-Mini-Texas-Pecan-Pie.html
https://www.myrecipes.com/recipe/mini-pecan-pies