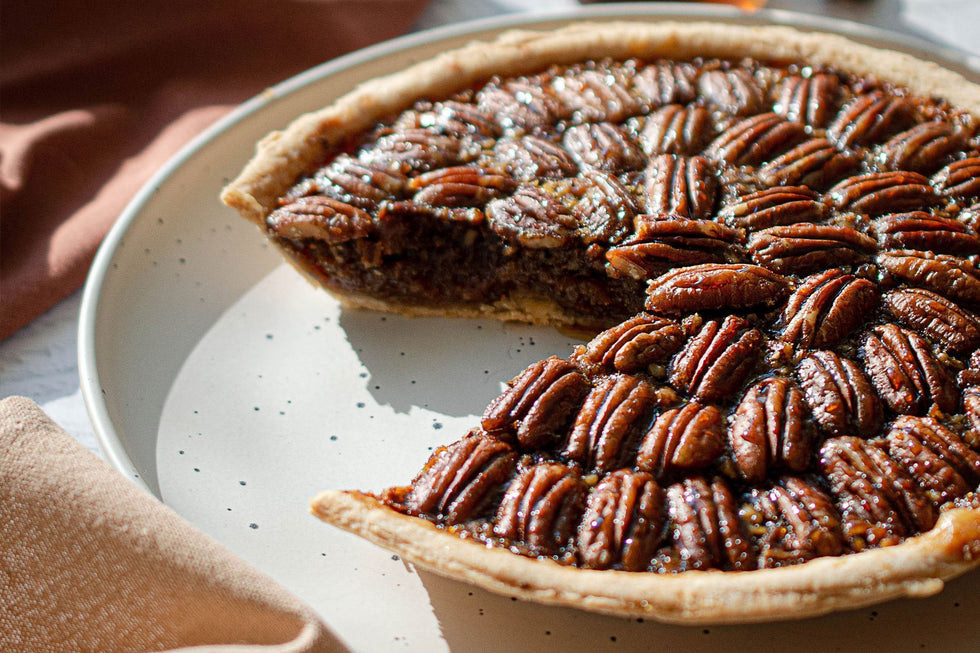 The holidays are just around the corner and making pecan pie to share with family and friends sounds like a great idea! However, besides prepping for food there are also other things you have to worry about – decorations, invitation cards, and the list goes on … How about, baking pecan pie in advance?
But How Far in Advance Can You Make Pecan Pie?
The good news is, pecan pies can be made a few months in advance! All you need to do is:
Make your pecan pie with your favorite recipe
Allow your pie to cool
Wrap your pie with plastic/aluminum wrap
Place it in an airtight freezer bag to prevent freezer burn
Freeze it for up to 3 months!
How to Serve Pecan Pie
Thaw pecan pie at room temperature or in the refrigerator
Lightly brush pie crust with melted butter
Sprinkle pecan pie with brown sugar (optional if you prefer less sugar in your diet)
Bake pecan pie in a 300°F preheated oven for 10-15 minutes
Remove from oven and wait for 10 minutes to slice and serve
Serve pie with a scoop of vanilla ice cream (optional step)
Enjoy your pecan pie!
If you plan on making some, here is my favorite pecan pie recipe from my grandmother Elsie's recipe, published in Saveur Magazine.
Elsie Millican's Pecan Pie Recipe
(https://www.saveur.com/article/Recipes/Elsie-Millicans-Pecan-Pie/):
Ingredients
Crust
1 ½ cups flour
1 tbsp. sugar
½ tsp. salt
6 tbsp. cold butter, cut into small pieces
2 tbsp. cold vegetable shortening, cut into small pieces
Filling
½ cup sugar
2 tbsp. flour
2 eggs, lightly beaten
1 cup light Karo syrup
2 tbsp. melted butter
1 tsp. vanilla
Pinch salt
2 cups pecan halves
Instructions
1. For the crust: Sift together flour, sugar, and salt into a mixing bowl. Use a pastry cutter or two knives to work butter and shortening into flour until it resembles coarse meal. Sprinkle in up to 4 tbsp. ice water, stirring the dough with a fork until it just begins to hold together. Press the dough firmly into a rough ball, then transfer to a lightly floured surface. Give the dough several quick kneads with the heel of your hand to form a smooth dough; then shape into a ball, flatten slightly to make a disk, and dust with flour. Wrap disk in plastic and refrigerate for 1 hour.
2. Preheat oven to 325°. Allow dough to sit at room temperature to soften slightly before rolling out on a lightly floured surface into an 11'' round. Fit dough, without stretching it, into a 9'' pie pan. Fold edge under and crimp. Using a fork, prick bottom lightly, then make a decorative edge around the rim.
3. For the filling: Combine sugar and flour in a medium bowl. Add eggs, Karo syrup, butter, vanilla, salt, and pecans and mix well. Pour filling into prepared piecrust and bake until crust is golden, and filling is set, about 1 hour. Allow to cool before serving.