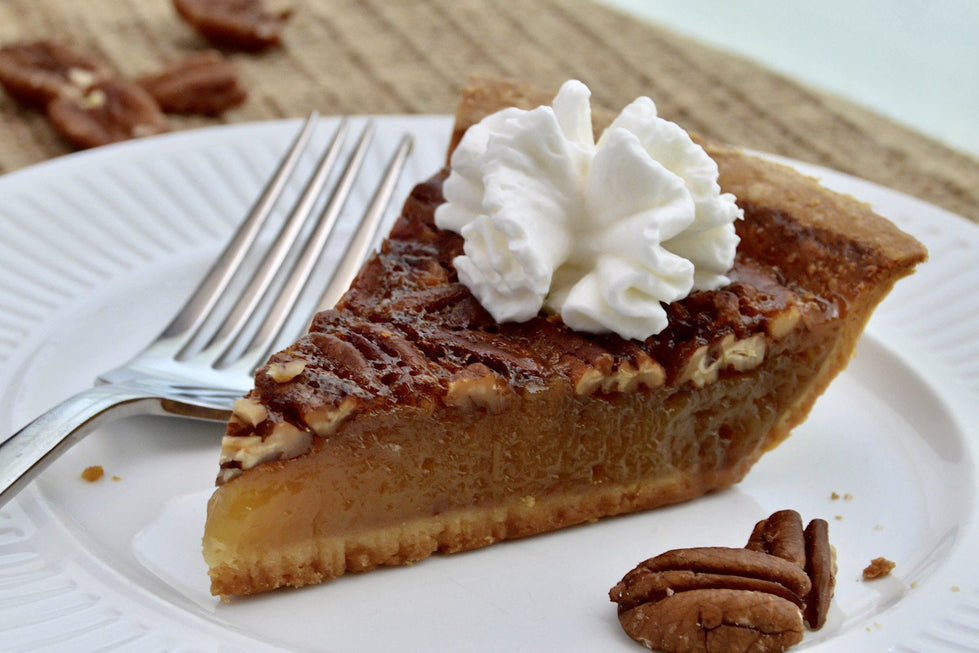 How do you Eat Pecan Pie?
Almost everybody loves pies and pecan pies are arguably the best of them. In this piece, we will discuss how to eat pecan pies.
Storage
This is an important part to preserve the taste and flavour of a pecan pie. You can store pecan pies for 4 to 6 hours in the fridge. For later plan to present pecan pies you can store it in a deep freezer to retain its freshness and quality of nutrients for bit longer. 
How to Eat Pecan Pie
Chocolate Pecan Pie
This pie comes with a handmade crust and then its edges are pinched to get the design. A mix of pecan pie with the sprinkles of chocolate chips will serve you a unique and buttery pastry. Serve it with a topping of vanilla ice cream to make it a rich dessert. 
Pecan Pie Rolls
You can add cinnamon drizzle with a pecan pie to make it a complete dessert. It's an irresistible package of two extreme desserts. Your brunch seems an ideal time for having pecan pie rolls. Serve it warm for its best taste.
Pecan Mince Pies
Pecan pies with a spicy minced meat tart served with a brandy ice cream topping of your choice will make it all the more delicious. This will make it a taste you will love to have again, and again.
Mini Pecan Pie Tassies
One bite of this pie will make your taste buds full of crisp and flavour you can savour until next serving. It's a great dessert for a mid-day sweet craving. Eat it warm. Cover your pecan pies with maple syrups and cream. A sip of coffee will make more of it.
Conclusion
There are many ways you can serve pecan pies to get the taste. You will have a unique taste for pecan pies with a mix and blend of other nutrients.