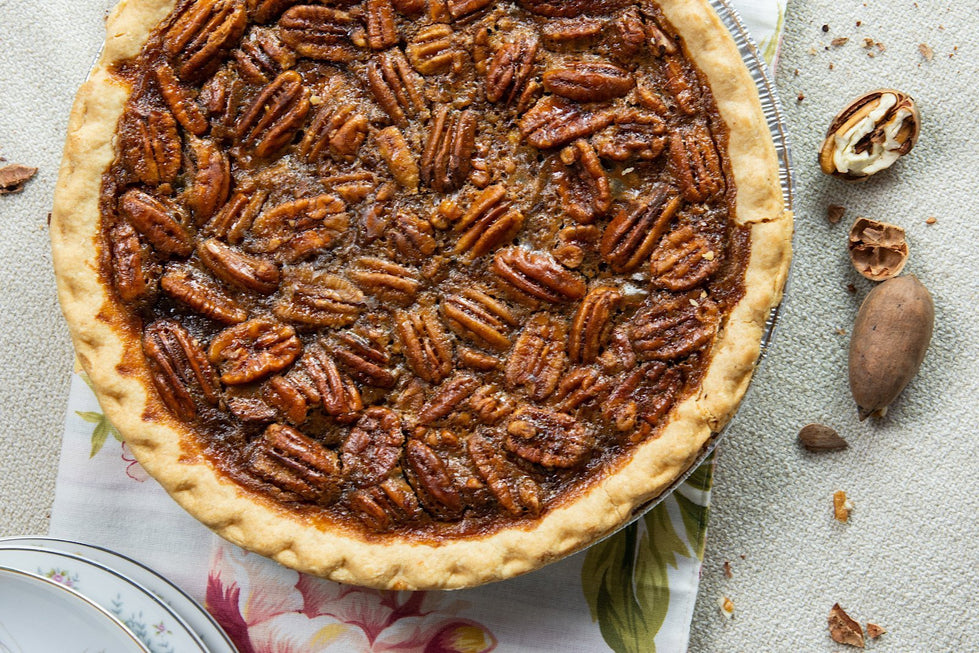 Pecan pie is a classic dessert. Its filling is thick and moist, along with a caramel-like flavor. The crunchy pecans also complement its sweet flavor and buttery pie crust.
Traditionally, bakers use eggs, butter, and sugary elements such as corn syrup to make pecan pies. People also use brown sugar as an alternative to white sugar and maple syrup, molasses, and sugar syrup instead of corn syrup.  
Since this pie is a popular dessert served on holiday festivities in the United States, most people have tasted pecan pie once in their life. This may put you under pressure to serve a perfect pie to your family and friends.  For this reason, keeping your pie from leaking out becomes one of your priorities. 
Wondering how you can do this? Read on to find out.
How Can You prevent your Pecan Pie from Leaking?
Your pie's filling leaks because of the cracks in the crust, also resulting in a burnt pecan pie. Moreover, if you are using a ready-made crust, then it might come with holes in it. Whether you have made your own crust or purchased one, here are some methods that can save your dessert.
Use Eggs
If you have bought par-baked crust, it may have cracks or holes. In this case, you can simply brush its bottom with egg white. Then, bake it for around 5 to 8 minutes before adding your filling. 
This will help you create a barrier to prevent the filling from seeping or leaking out of the bottom. 
Check Cracks
Look for cracks or holes in your crust before baking. Don't ever intentionally make holes in your crust to bake, as this method works for other pies – not pecan. Keep the crust in the fridge for ½ hour after molding it. 
Now, you can par-bake it by keeping beans or pie weights and baking paper on its center to avoid bubbles. Once par-baked, inspect it for holes and then pour your filling. You already know the rest of the procedure. 
Reduce Filling
If you are still struggling with leakage after trying both the above-mentioned methods, you need to reduce your filling. It may be making your crust soggy, leading to cracks on your pie crust.
Apply Chocolate
This is a relatively unique trick that also makes your pie more flavorsome. And yes, it is an ideal method for those who love chocolate more than anything.
So, melt a chocolate bar and pour it on the center of your par-baked crust. Make sure the chocolate layer is thin and evenly spread on the entire surface. Let it set in the refrigerator for 30 minutes to solidify the chocolate. Now, you can fill it up with pie's filling and finish your baking. 
Take Away
So, now you know about some simple ways to keep your pecan pies from leaking. You can choose any trick that suits your situation. Just make sure to look for cracks and holes in your crust before filling it up.
Sources
https://bit.ly/3wlVWOA
https://bit.ly/3gtT23w
https://bit.ly/3iAhvqt