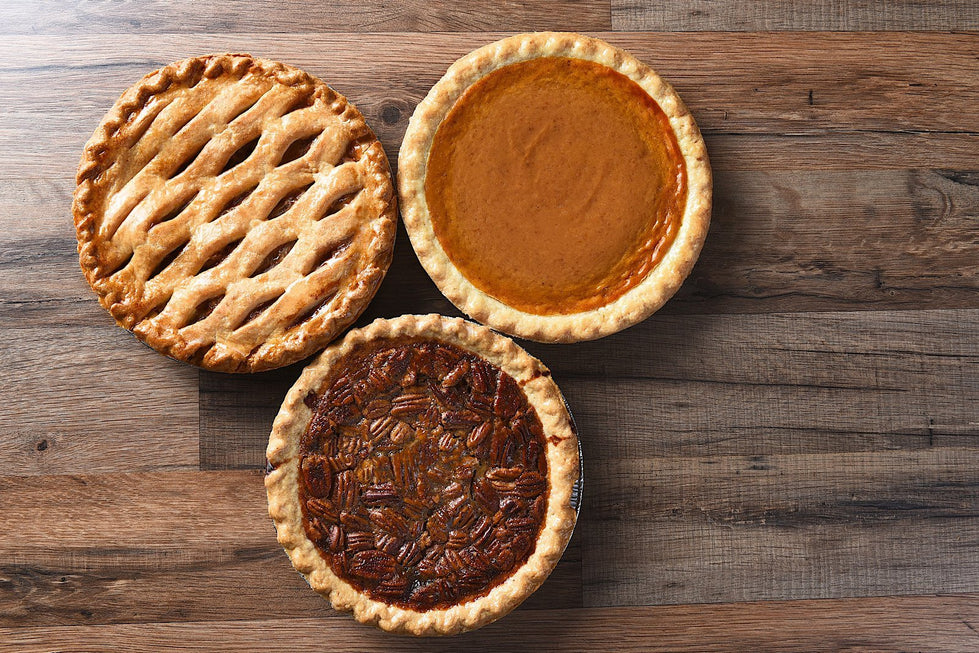 What is the Most Eaten Pie on Thanksgiving?
Pies are the ultimate dessert to decorate your Turkey day meal on thanksgiving eve. Serving a pie of your liking on Thanksgiving Day is a tradition since mid-17th century. Knowing what is the most eaten pie on thanksgiving, depends on where you live. 
In the USA, a pecan pie is the most popular choice to complete your Thanksgiving meal.
How To Make A Pecan Pie 
It looks beautiful on your table and a perfect sweet for any Thanksgiving, Xmas or other feasts. Top it with whipped cream if you like, for an ultimate thanksgiving dessert this year.
What you need
A pie crust, pecans of course, salt, eggs, brown sugar, corn syrup, flour, butter, and vanilla extract.  Bourbon can be added if a richer flavor is wanted.
How to do 
Fix your over at 350°F and place pie crust in pie pan. On the other hand mix together corn syrup, eggs, brown sugar, salt, butter, salt, bourbon, and vanilla and stir them well until all ingredient blend together. Now stir in the pecans, roasted pecan are better.
Now you pour this filling evenly in the pie crust. Close the oven door and let it bake for 50 minute or the edge get a perfect gold tinge. Let it cool say for two hours in a fridge. Serve it cool and enjoy its serving after having your turkey.
Early prep before the day
You can opt to prepare the filling a week before the festive day. However, ensure to wrap it in aluminum foil or a freezer bag and put it in the freezer.
Likewise, you can bake the pie crust a day before the special gathering. Refrigeration of pie for more than a day will make the crust soggy. 
Conclusion
You should look into the easy aspect of preparing a bourbon pecan pie and its quick cooking method. This may be a reason for this being most eaten pie on a Thanksgiving Day.
References
https://bromabakery.com/bourbon-pecan-pie/
https://www.foodandwine.com/recipes/chocolate-pecan-pie-bourbon