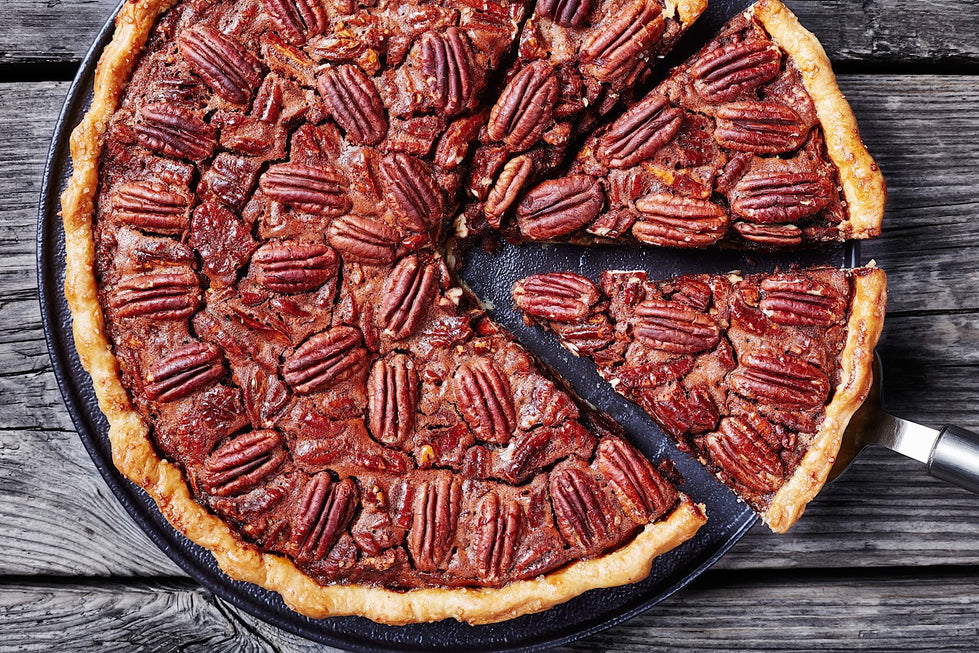 Pecan pie is a must-have dessert on Thanksgiving Day's feast. A dinner table is incomplete without this delicious treat on this holiday. This pie is a classic dessert, especially in the pecan's native region, South America. 
But why are pecan pies so popular if they are bad for you? Or is it unhealthy for you?
Read further to get your answers if that you are wondering.
Pecan Pie 
Pecan pie has a rich filling of caramel, thanks to the divine corn syrup. It has a buttery and flaky taste with crunchy pecans. When you take a bite of this heavenly dessert, first the crust and then the soft center with thick moist filling satisfy your cravings. 
But what makes this pie so delicious? It's all that sweet sugary goodness it offers in every bite, along with all the crunchy pecans. However, don't forget that with every pie you eat, you are taking calories. 
The good news is, you can enjoy the health benefits of pecan and limit your calorie intake. 
Benefits of Pecan
These nuts are rich in lots of essential nutrients. Pecan offers proteins, fibers, and healthy fats that keep you satisfied and energetic. They are also a great source of magnesium, potassium, and calcium, which help to lower blood pressure. 
Apart from this, pecan is rich in omega-3 fatty acids and helps in reducing inflammation. You also get zinc, vitamin A, vitamin E, Riboflavin, folate, thiamine, manganese, and other vital nutrients. 
Therefore, munching on a piece of pecan pie is not that bad as you think. You can enjoy the treat as well as help your body build strength. 
So, What about the Sugar?
Since pecan pies are traditionally made with brown sugar and corn syrup, they pack a good amount of sugar and calories. But consuming a certain amount of sugar is also necessary for your health.
You can simply limit the calories in your pecan pies by opting for brands, such as Millican Pecan, that offer you premium quality pie. They use natural syrup and brown sugar that don't contain artificial elements. This reduces the calorie count, and you can enjoy your delicious treat without thinking about putting on weight or any health issues. 
How to Make Healthy Pecan Pie?
You need to make a healthy pie crust with coconut oil instead of butter and whole wheat pastry flour. Moreover, make your pie without refined sugars and corn syrup. You can use honey as a substitute for corn syrup. And if you generally use white sugar, switch to brown sugar from now on, as it is relatively healthy. 
Take Away
In a nutshell, pecan pie is not bad for you. It's just a heavenly dessert that may have a high calorie count like all the other sweet treats. But you can lower it by using substitutes of corn syrup, sugar, and flour mentioned in this article. Don't forget that you also get plenty of nutrients with it, so how can it be really bad for you?
Sources
https://bit.ly/3wgwSII
https://bit.ly/2U2hQbq
https://wb.md/2ToqFMa