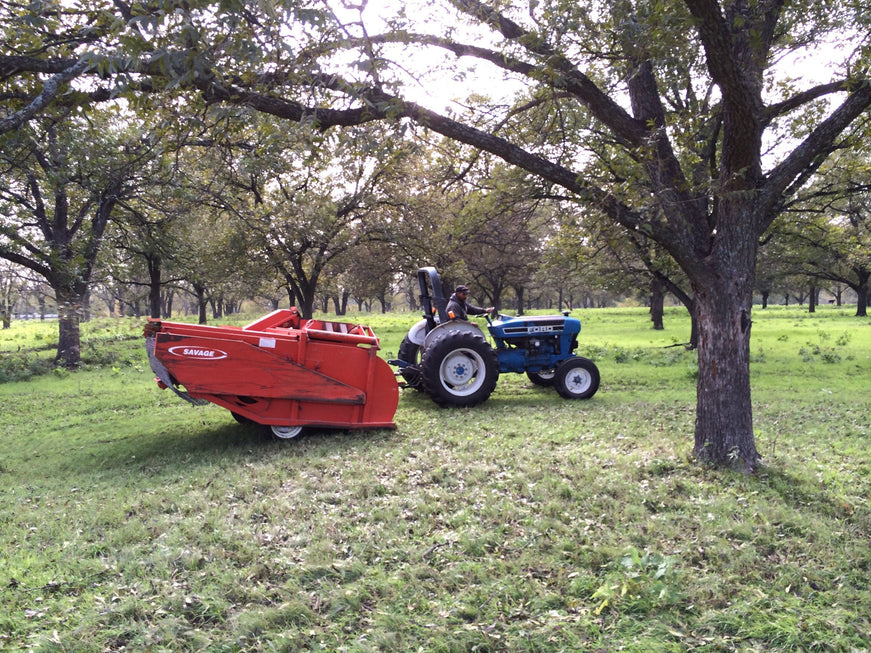 April is here and you know what that means - It's National Pecan Month. Wondering what the big deal is? Well, the American Heart Association has listed pecans as a heart-healthy snack choice. Not only is the pecan a deliciously smooth and crunchy snack, but it's also packed with vitamins and minerals.
Let's take a look at some of the health benefits pecans can offer.
Pecans Help With Cardiovascular Disease
Pecans are known to decrease bad cholesterol, LDL, while increasing good cholesterol, HDL. This reduces blockages in the arteries surrounding the heart, decreasing your chances of developing heart diseases.
Pecans Strengthens Immune System
Pecans contain over nineteen vitamins and minerals. Manganese, vitamin A, vitamin E, and folic acid are just some of the antioxidants pecans have to offer. Antioxidants keep your immune system strong by fighting off free-radicals.

Pecan Halves Improves Weight Loss
Just one ounce of pecans, roughly 20 pecan halves contain ten percent of your daily fiber needs. Fiber is a key nutrient in a healthy digestive system and eating a certain amount keeps you feeling full longer. Perfect for people looking to manage their weight. Consuming adequate amounts of fiber also helps decrease your chances of digestive tract issues, such as colon cancer, colitis, and chronic colon conditions.
In shell Pecans Are A Natural Energy Source
People with a low-sodium diet can rejoice as pecans are sodium-free. They are also a natural source of high-quality proteins, fats, and carbohydrates. You might as well call pecans nature's energy snack.
Pecan Recipes & Daily Meals
It's time to stalk up on pecans as April rolls in. For breakfast try tossing chopped pecans over your favorite breakfast cereal, oatmeal, yogurt, or cottage cheese. If you want hotcakes for breakfast mix some pecan halves into the pancake mix. Click here for more exciting recipes from Millican Pecan
For lunch toss some pecan halves over your favorite salad. If you enjoy chips with your sandwich, forget the chips. Swap it out for a healthier choice, a serving or two of toasted pecans. To add a crunchy twist to dessert, toss some crushed pecans over your favorite ice cream. If you want to liven up your dinner menu, here is a simple recipe that goes great with your favorite rice or pasta dish.
Dinner Recipe: Pecan-Crusted Chicken
Ingredients:
4 boneless chicken breasts
½ cup of finely chopped Millican pecan pieces
¼ cup of bread crumbs
½ teaspoon of paprika
½ teaspoon of black pepper
½ teaspoon of salt
1 egg
2 tablespoons of Dijon mustard
Instructions: Preheat oven to 375 degrees Fahrenheit.
Mix egg and dijon mustard in a small bowl. Set aside.
Combine pecans, bread crumbs, paprika, black pepper, and salt in a wide, shallow bowl.
Coat each piece of chicken in the egg-dijon mustard mix. Then roll the chicken in the crust mixture. Make sure it's completely coated by gently rolling and pressing the crumbs in.
Place pecan coated chicken on a greased baking pan. Bake, uncovered for 40 to 45 minutes. The safe internal temperature of fully cooked chicken should be 165 degrees Fahrenheit.
Serve with a side of grilled asparagus or mixed vegetables.