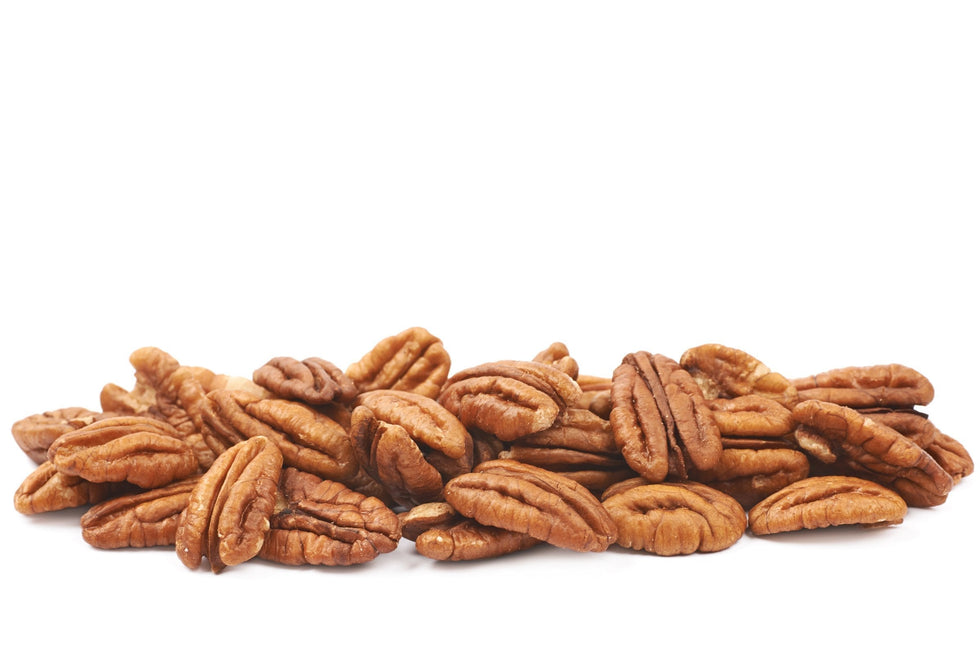 Pecans are one of the most sought after nuts. It is the favorite health nut of the US. And why shouldn't it be? Pecans have a rich flavor, nice crunch, and plenty of health benefits. Whether you need something healthy to snack on, or make a nice and hearty desert, you can use pecans in every possible way.
Eating fresh pecans regularly has many health benefits for you. It helps you maintain a healthy heart and good cholesterol level. Let's see what makes fresh pecans and where to get the best ones.
Fresh Pecans from Millican Pecan
The rich buttery and nutty flavor of pecans makes it a delightful snack to munch on. Say goodbye to candies and chips, and get a bag of fresh pecans for snacking. You can even have roasted pecans to eat when watching a movie, game, or reading a book.
Struggling to eat your greens or salads?
Add roughly chopped pecans to your salad for a yummy taste and crunch. Add pecans to trail mix to give a healthy snack to your kids.
Make your smoothies and protein shakes more wholesome and yummy with pecans. Roasted pecans blended with berries and kale make a delicious and wholesome smoothie. Blend pecans with your favorite fruit, veggies, and some yogurt every morning to have a nutritious drink.
Whether you want to make pecan pie or any other pecan desert, the key is to use fresh pecans. Buy fresh pecan halves or pecan pieces to make oh-so-yummy pecan deserts.
Get the Best Quality Fresh Pecans
Millican Pecans are providing farm fresh pecans since 1888. Millican Pecan harvests the best quality San Saba pecans and deliver them to hundreds of customers daily. Our pecans are free of GMOs, additives, sugar, and preservatives. We lightly process the fresh pecans to remove impurities and allergens. This is why physicians recommend buying fresh pecans from Millican Pecan to those with nut allergies.
We offer shelled pecans, in-shell pecans, and cracked pecans, so that you can buy pecans whichever way is convenient for you to use. If you and your family are pecan lovers, then buy shelled pecans in a box to stock up.
We also offer Shelled Pecan halves in gift tin. If you want to gift something simple, effortless, and useful, then get our Shelled Pecan halves in gift tin.
Different Uses for Pecans
Cooking with pecans is a great way to bring more flavor and nutrition. If you want to add pecans to your salads or make cookies, then don't waste time on chopping up pecans. Get Chopped Pecan Pieces to save time so that you can add pecans to your favorite foods on the go.
Do you know pecan shells can be a great substitute to charcoal and wooden chips for a barbecue? We offer pecan shells at lower prices. With pecan shells, you can make your barbecue easy and delightful. Pecan shells do not burn out easily and add a great nutty smoky flavor to barbecued meat.
Check out our fresh pecan products to find shelled pecans, in-shelled, pecan gifts, pecan shells, and much more.